Chapel Hill Memorial Gardens offers traditional in-ground burial, mausoleums, lawn crypts, and cremation burials, niches, and benches.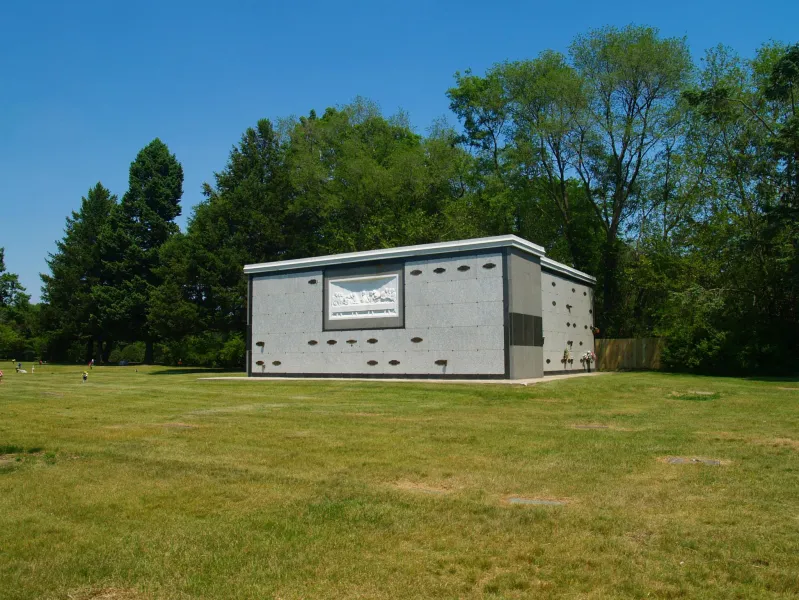 In 1948, Indiana businessman Henry Pearson purchased 212 acres of woodland on a former tree farm. His intent was to develop Chapel Hill Memorial Cemetery to serve the local families and that serene property near the banks of the St. Joseph River was ideal. In 1949 the first burial was performed and the grounds have been lovingly tended for years.
Ownership changed hands in 1974 and in 1986 the Chapel Hill Memorial Cemetery added a full service funeral home to the grounds. Now consisting of 112 acres developed with 12 unique and peaceful gardens including the Masonic Gardens and the Garden of the Christus, this Indiana cemetery is an inspiring property.
Six mausoleums, well maintained grounds, cremation niches and attentive staff are all part of the offerings at Chapel Hill Memorial Cemetery. With recent reconstruction and ongoing memorial programs, such as the military service photo display in the Chapel vestibule, Chapel Hill Memorial Cemetery is always ready to serve the families of St Joseph County.
Serene and natural on rolling land, Chapel Hill is an Osceola cemetery with caring management in a quiet setting. Founded with the families of the area in mind on expansive grounds available for the Indiana families of the future, this St Joseph County cemetery is rooted in love and care.
Cemetery Decoration Rules & Regulations
Decorations are limited to artificial flowers. American flags are permitted on Memorial Day, Independence Day & Veterans Day.

No planters, statuary, windmills, homemade container/devices. Sheppard hooks are permitted if there is no vase.

No landscaping of any kind, including decorative rocks and edging.

THE CEMETERY IS NOT RESPONSIBLE FOR LOST OR STOLEN ITEMS.

Clean-up dates are March 1st and November 1st. Please allow two weeks for cleanup. Please remove ALL decorations in advance of cleanup. All remaining decorations will be discarded.

Spring/Summer/Fall Seasons (March 15th - November 1st): All decorations must be placed in the permanent bronze vase only. Other decorations will be discarded.
Winter Season (November 15th - March 1st): All vases will be turned down. Holiday wreaths and decorations must be on easels only. Other decorations will be discarded.

No loitering. No go carts, dirt bikes, skateboards, etc., on the cemetery grounds. All vehicles must remain on the driveways or in designated parking areas. Please do not park on the lawns.

Cemetery is open to visitors from dawn to dusk. Mausoleum doors are locked at 6 p.m. daily. Mausoleum door code is available at office. The cemetery office hours are 9 a.m. until 5 p.m. on weekdays, but may vary by the season on weekends.

The Cemetery offers seasonal floral packages. Please inquire at the cemetery office.

Chapel Hill Memorial Gardens is a bronze on granite memorial park. All installations require pre-approval by management.
Chapel Hill retains the right to enforce these rules and regulations: PDF